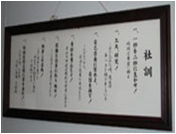 From cutting and grinding processing to tangible products
Improve quality and win the trust of customers
Keep on trying daily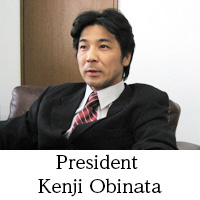 Obinata Seimitsu Kogyo is committed to provide precision cutting and grinding services, such as precision equipment parts processing, automotive parts processing (injection), and specialized machine parts processing, along with accompanying processing services including die/mold making and auxiliary jig, line jig and inspection jig production. We continue to cultivate our skills, satisfy our customers with secure products, and keep on trying. These things serve as the greatest strengths of our company.
We are going to continue to provide products of high quality for the existing customers as well as our new customers. Doing so leads us to gaining the trust and high marks. This will become the treasure of our company, Obinata Seimitsu Kogyo.

Corporate name
Obinata Seimitsu Kogyo Co., Ltd.
President
Kenji Obinata
Address
482-5 Higashishinmachi, Ota City, Gunma, Japan 373-0015
Contact
TEL: +81 (0)276 55 3181
FAX: +81 (0)276 55 3182
Business Items
-Design and production of dies and molds
-Processing of precision machine parts
-Automotive parts
-Jig processing
-Processing of special machine parts
-Assembly of various machines

Capital
10 million yen
Date of foundation
[Foundation] 1985
[Establishment] March, 2000
Available processing services
[Lathing] Face/general-purpose lathes
[Milling and machining]
Fine machines / Gate-type machining centers / Five-axis machines
[Grinding and Polishing]
Profile grinding / Cylindrical grinding / Internal grinding / Jig grinding / Centerless grinding
[Electrical discharge machining]
[Laser processing, turret punch pressing, and welding processing]
[Hardening]
High-frequency hardening / Carburizing / Vacuum hardening
[Surface finishing]
Black oxide finishing / Plating / TD processing / Teflon coating / Anodizing
Major customers
Major suppliers

[Material]
Kiryu Kozai Co., Ltd.
SANWA STEEL Co., Ltd.
Suzuki Kikai Co., Ltd.
Toshin Kotetsu Co., Ltd.
Namekawa Keido Co., Ltd.
Hanwa Kozai Co., Ltd.
Funada Tokushuko Co., Ltd.

[Tools and other]
Iwase Sangyo Co., Ltd.
Kawachi-kohki Co., Ltd.
Saito Kikai Company

[Major clients]
Panasonic Co., Ltd.
Nishi Industry Co., Ltd.
Haier Asia R&D Co., Ltd.
Asano Co., Ltd.
Other 40 more companies

*In random order
Main banks
Ashikaga Bank, Ltd.
Gunma Bank, Ltd.
Kiryu Shinkin Bank