Meet the Needs of High Precision Cutting and Grinding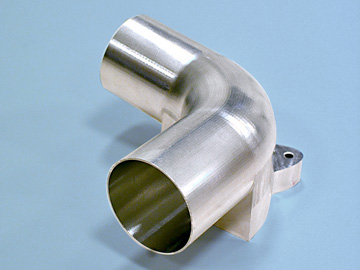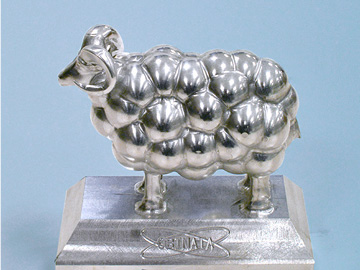 Know-how based on OBINATA's craftsmanship x CAD/CAM for multiaxial composite processing x Five-axis simultaneous control machining center
The five-axis simultaneous control machining center (MC) and the CAD/CAM system for multiaxial composite processing, "HyperMill," that we newly introduced have significantly enhanced OBINATA's craftsmanship of the cutting and grinding technology. We meet your requests of advanced cutting and grinding processing in a wider range, from cutting-edge processing to the processing of groceries, flexibly with quick delivery. We are always ready to serve as your partner to keep on trying in cooperation with our customers.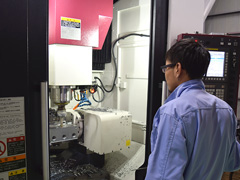 Best suited for application areas including prototyping
Feel free to contact us for asking about prototyping/processing of groceries with complicated shapes, including prototyping/processing of complicated jigs and metallic molds that require high precision in advanced technical fields such as automobiles, robots, medical equipment, and aerospace engineering.
Simultaneous five-axis control processing machine (OKK VC-X350)