A secret of the production control system that manages more than 4000 kinds of products
Two-way control with computers and papers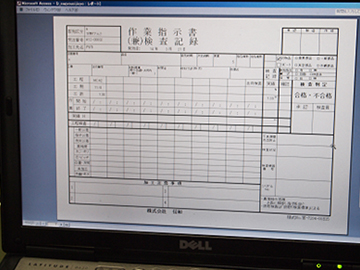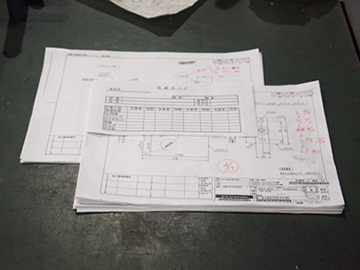 We produce machines including their parts, mainly focusing on prototyping, not on mass production. Therefore, this makes us produce a wide variety of products in a small quantity. For this reason, we set up a secure production control system that promotes all work processes efficiently and eliminates any mistakes.
Method to give clear instructions on-site (production/delivery control)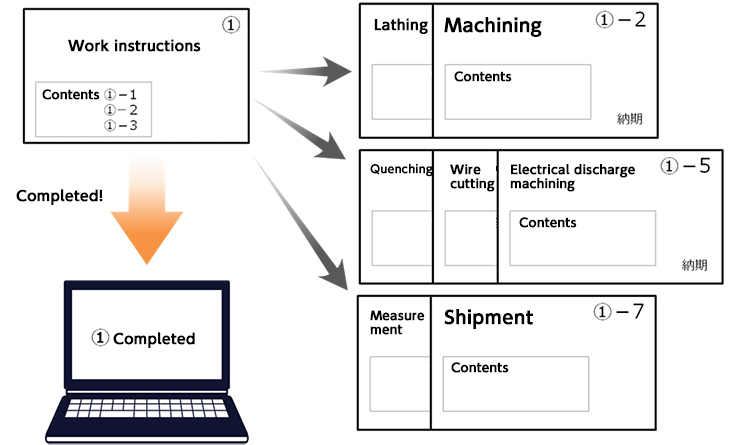 1.Make the estimate immediately after receiving a request
2.Receive drawings and check all processes
3.Create the work instructions for each process and linking them to the relevant drawing (deadline, process order, and next instructions)
4.Put a checkmark when the work is completed, and then give the next worker the instructions, drawings, and work in process
5.Enter the completion information into computers when all the processes have been completed
This series of processes can make it possible to manage each product at workplace. It also enables the manager to understand the progress for the final turnaround time and the remaining tasks. While a vast number of products, 4000 parts, are produced per month, no failures such as missing deadlines or wrong deliveries have been caused in the past.
We deliver products of the top quality with perfect timing.
Dimensional control at each process and part number control by using the 3D measurement device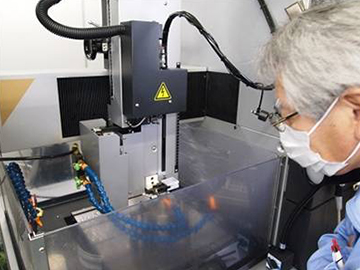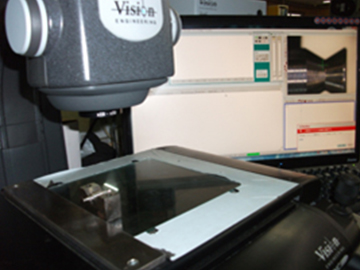 At each process, the operator in charge controls quality taking responsibility for the work.
Precise dimensional measurement is also conducted by using various measurement instruments such as a slide caliper, micrometer, and even a 3D measurement device.
We exercise extra caution so as not to deliver any defective products.
"We do not find work, but create work." Each individual operator is responsible for what they do. This is Obinata style.